Ce que nous avons à vous offrir :
_ Création de site web
_ Edition de contenu
_ Référencement naturel
_ Marketing
_ Netlinking
_ Acquisition client/affilié
_ Acquisition espaces publicitaires
_ Solution gambling advertising
_ ...
---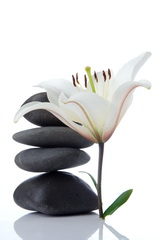 Contact

Pour toutes questions, devis et étude de cas :

Mail : contact@referencement-webpro.fr

Tel : +33621797900
Découvrez la finance de marché avec Marc-Antoine Adam de Villiers


Things You Should Consider While Doing Site Audit


A site audit is necessary as the Google updates its algorithm frequently and due to these updates, your site may get down in the ranking on search engines. Recently, the updates like Panda, Penguin has dropped the ranking of many websites. Therefore, it is necessary to update the site and implement the strategies according to the new algorithms of search engines. In this article, it is discussed about the things which you must consider or check while auditing your website:

1. Web Space(hosting)/Web server: You must check or audit for the following:

• Does search engine (Google) thinks that you are only the website on that server or there are N numbers of sites?
• Does your website use compression tools or caching tools for serving your website faster?
• Does your website have down time? If yes, then how much?

Hosting: You must have a dedicated version of the hosting server, which means that your website is all alone on that particular server, when it is hit by search engine crawlers.
Server: caching or compression ensures that your site is loading quickly and is only downloading what exactly is needed. Besides this you must keep the up time as near to 100% as possible.

2. Domain name resolution: You must audit the following:

• Does your domain name resolve to one domain or many domains?
• Do you have www domain name or non www domain name?
• Does your site with www, non-www and the name of the home page resolve to the same name?

A 301 redirect must be there for your website otherwise Google will consider it as three sites.

3. Sitemaps: You must check the following:

• Does your website have sitemap.xml which enlists all the site pages that are indexable?
• Do you update it whenever you add a new content in your website?
• Do you upload your sitemap on search engine after creating it?
• Do you have separate sitemaps for images or other on-site videos?

Sitemaps play an important role which helps the search engines as well as the users to navigate all the pages available on the website.

4. Site Crawl: Check the following:

• Do you have any issues related to site crawl?
• Is anchor text written properly?
• Do you have any broken links?
• Are your Meta tags and Title tags are too short, too long, or non existent?
• Are your title tags over-optimized?
• Are you correctly using alt text in alt tag?

You can check it by using the tool screaming frog as it runs the crawler throughout your site and will help you check all the above things

5. Duplicate content: You must audit that when you have checked the duplicacy of your content last time. Your content may be unique totally but it doesn't means that your content can't be copied or scraped by others. Therefore, you must check the duplicacy of the content on your website regularly.

6. Content: Content plays an important role and it makes the site healthy and authoritative. The great content brings your site up in ranking and users are always hungry for fresh and informative content. You must check the following:

• Is your content meaningful and informative?
• Do you update your content frequently?
• Do you post and create fresh, quality and unique content on your website and blog?

7. Social media: Check the following:

• Do you a social media plan?
• Does it support the objectives of your website?
• Have you inserted social sharing buttons on your site?

Make sure that you provide easy sharing of content to the users by implementing social sharing buttons below your site content.

Summary: You can save your site ranking from dropping, if you hire a professional SEO Rank Smart from the beginning. This will save your site from losing your positioning on search engines.

Author Bio :- I am Vinit working with SEO RANK SMART from last 3 years, It is India based SEO Rank Smart offering good SEO Packages to its clients.